LET'S GO KAYAKING! Canton Kayak Club offers a convenience way to learn and enjoy kayaking around central Maryland. Unlimited use of shared kayaks, paddles and life jackets from May to October from multiple launch sites from sunrise to sunset. No experience needed! New member training is included. Group paddles and Social events. In Pasadena, the closest CKC launch is at the West end of Down Park that connects to Locust Cove. (See https://cantonkayakclub.com/downs-park-pasadena/ )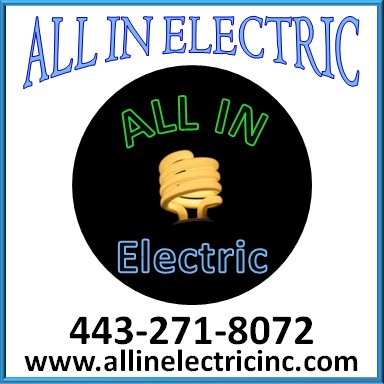 All In Electric is here to help our community get through these devastating times. We are doing same day repairs, 24/7. With all the other worries currently in peoples minds, we want to make sure you feel safe and secure by not having any electrical issues. All of our technicians are taking the required safety precautions provided by the CDC to keep you and your families safe. We have also reduced our services rates to help people with the financial struggles currently taking place.

We are speaking to potential clients via phone. All of our caregivers are following the proper precautions to keep your loved ones protected from COVID-19 in their homes. They can assist with Personal Care, Homemaking and Companionship.